Biography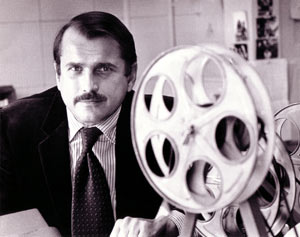 Described variously as the King of Coming Attractions and the Godfather of Movie Trailers, Andreas (Andrew) Julius Kuehn, Jr., re-invented both the art and the business of the world´s favorite advertising genre during his 43-year career as a movie-marketing pioneer.
Entering the business of audio-visual movie advertising as a young man, Kuehn quickly transformed trailer making from a static, ancillary business into the dynamic, diversified and economically potent industry we know today.
Trained as a writer/producer of trailers at National Screen, Kuehn earned a reputation for his foreign language film trailers and attracted the attention of MGM, which hired him in 1963 to lead its promotional film department and oversee production of trailers and TV spots. Confidently iconoclastic, Kuehn proved himself with a breakthrough trailer for "Night of the Iguana." (1964) His transformative work at MGM redefined the look and the appeal of trailers across the industry, breaking the choke-hold of National Screen Service and studio trailer departments over the production of coming attractions.
Jump to page: 1 2 3 4 5 6 7 8 9 10 11 12 13 14 15 16 17 18 19 20 21 22