The Andrew J. Kuehn Jr. Foundation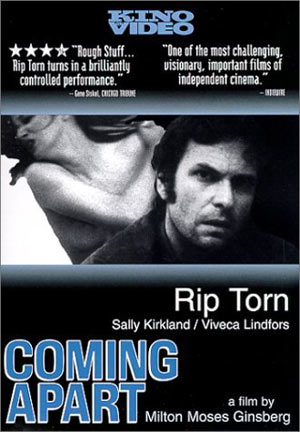 During Kuehn´s tenure at MGM, other studios followed his lead, hiring New York City editing houses to cut their trailers as well. Although coming attractions continued to be made in Hollywood by the studios in collaboration with National Screen, high-profile, big-budget and specialty projects were increasingly cut in New York according to the style, advertising approach and production methods pioneered by Kuehn.
In 1967, Kuehn left MGM to partner with Dan Davis, owner of Electra Films and its successor, Kaleidoscope Films. Henceforth, Kuehn would work on the vendor side, capitalizing on his expertise, reputation and marketing genius to service clients across the industry. Replacing Kuehn in his job at MGM was Kuehn´s college friend, Mike Shapiro, who left the fledgling Kaleidoscope for MGM.
In 1969, Kuehn and partner Davis struck out from commercial production to produce a feature film. Directed by Milton Moses Ginsberg, their provocative, controversial and critically acclaimed film was called "Coming Apart" and it starred Sally Kirkland and Rip Torn. The Museum of Modern Art recently added "Coming Apart" to its permanent collection.
Jump to page: 1 2 3 4 5 6 7 8 9 10 11 12 13 14 15 16 17 18 19 20 21 22