The Andrew J. Kuehn Jr. Foundation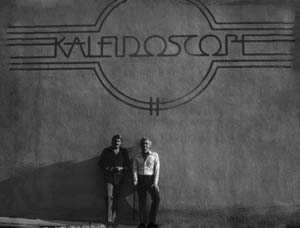 In 1971, Kuehn opened a west-coast office of Kaleidoscope Films, in order to service the marketing needs of the major studios that had relocated their senior management back in Los Angeles. From his Hollywood office, Kuehn and Kaleidoscope would continue to dominate the trailer industry for the next three decades, creating advertising for many of the highest-grossing and most significant films of all times.
Kaleidoscope´s success grew out of the increasing importance of trailer and TV spots to an industry that was finally committing marketing resources proportionate to the ever- escalating costs of its feature film production. The blockbuster era was beginning, and Andy Kuehn was intimately involved in developing and producing the teasers, trailers and featurettes demanded by that strategy.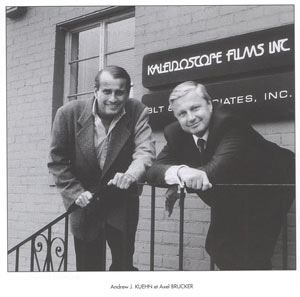 Kuehn´s professional distinctions were enhanced by his emergence on the Hollywood social scene, respected for his talent and sought after for his glamour, charisma and rare gifts as a friend and host. The Moroccan townhouse he bought and renovated on Hollywood Boulevard became the scene of countless A-list parties during the heydays of Hollywood´s decade of excess.
Jump to page: 1 2 3 4 5 6 7 8 9 10 11 12 13 14 15 16 17 18 19 20 21 22