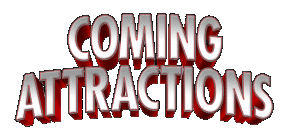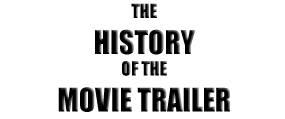 ---
Press
An Ad With More Buzz Than Most Movies The overlooked power of the 'United 93' trailer…

Trail to Success

By Julianne Fylstra

Most moviegoers decide whether to see a new film in the span of one to three minutes…

Coming Attractions

By Kirk Honeycutt

"Coming Attractions" is the most exciting, magnificent, super-colossal, awe-inspiring, heartwarming, blood-stirring movie ever made!!! Sorry, I think I've been looking at too many movie trailers….

Coming Attractions: The History of the Movie Trailer

By PETER DEBRUGE

"No motion picture has ever offered more entertainment!"…

Coming attractions-detractions?

Do movie trailers turn you on — or off? When the lights dim in those brand new expensive movie palaces with stadium seating, surround sound and crystal clear screen projection — are you happy with what you see?